Event And Function Security Services In Ahmedabad
Arising intelligence security service has an experienced team of security professionals who perform event and function security services for a diverse range of customers in vejalpur Ahmedabad. They are able to maintain a discreet or overt profile, depending on your requirements and due to their skills and experience they are able to anticipate and manage an array of problems often encountered at functions and events. Our team is specially selected for this type of security work and have extensive experience in the delivery of security risk management services. Our private events/ function security team has experience in dealing and handling any event security situations. Whether it is enforcing and checking an exhibition, guest lists, a social gathering, show, or a wedding in an enclosed or open place. We have professional security guards who can guard your private or corporate events/ function security service in vejalpur Ahmedabad.
Event And Function Security Services
Arising intelligence offers the highest level of protective security services in vejalpur Ahmedabad for a varied range of private and public events including festivals, trade shows,outdoor events, conferences,corporate functions, sporting events, private parties,strike-force and concerts. Our trained staff is discreet and professional. Our event and function security team provides a secure environment which is vital for an event fir it's successful accomplishment.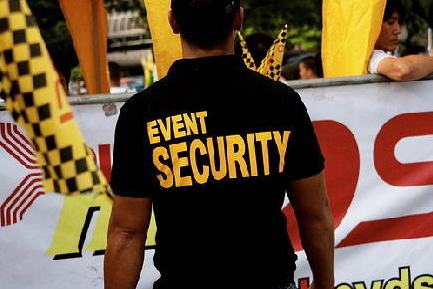 EVENT AND FUNCTION SECURITY SERVICES In Ahmedabad