Affordable Residential Security Services in Ahmedabad
Arise intelligence security service is a well-established, fast-growing company in the Security Service Industry. We have a wide experience in providing residential security services in Ahmedabad. Our security guards are experienced, mature and professional with extensive backgrounds related to security industry. In the present scenario, any residential area that you enter has a security guard which is vital for the protection. We provide professional guards that ensure you are in a secure environment.
Best Residential Security Services In Ahmedabad
We know that modern living is progressively becoming more complex and insecure. To cope up with this, we provide a solution to their requirement by delivering Residential Security Services in all over Ahmedabad Hiring security guards has several benefits as they provide a visible deterrent to criminals along with providing professional protection for your assets. Our security guards are trained extensively to provide security in the best possible way. The residential areas in Ahmedabad like Motera, Chandkheda, Gota to gift city, bhat, gurukul, satellite, Bodakdev and many other areas need a high level of safety and security because you never know when your home can be the target of burglary. It is mandatory to keep a watchful eye on the building and residents by making interior and exterior rounds of the building and responding to hall emergencies.
To give you peace of mind, our residential security guards won't just sit around whereas they try to provide the best possible protection at any place like reception or guard house, they can continue to patrol your property or residential area. They regularly patrol any given area, keeping an eye on the surroundings vigilantly.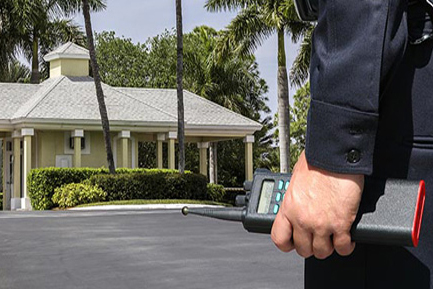 Residential security service In Ahmedabad