Gunman and Exmen Service in Gujarat
In today's world we need quality protection and safety in case of any unwarranted situation. Everyone needs safety when travelling, social functions, attending events, marriages and celebrations. For all these situations we need protection and safety from most trusted sources and Arise Intelligence Security Service is one of the leading security service provides who provides Gunman and Exmen Service in Gujarat.
Gunman and Exmen Service in Gujarat By Arise Intelligence
The bodyguards we provide to our clients are hired after complete verification, experience check and validation of all documents. We have hired disciplined bouncers with quality training and experience of handling all kinds of events. We have some best training and selection techniques to ensure best security and Gunman and Exmen Service in Gujarat. Every security officer is a guarantee from us of best security and safety. We at Arise Intelligence provide you with the experienced and trained gunman in Gujarat and we have quality staff and world class facilities to support your safety requirements. Our company is run by professionals and we work extra hard to give you results that make a difference.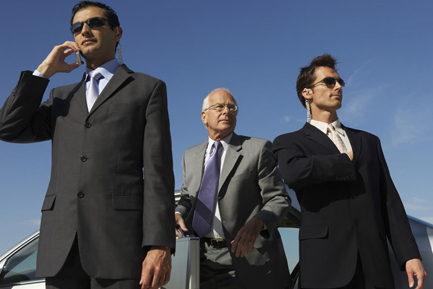 bodyguard service in Gujarat